Data is the new gold. Understanding where to push, where to pull and how to progress ahead. Using data to communicate, to visualize a potential and to highlight risks. But – data is also everywhere, sit in different systems, is managed by different functions and even classified different between organizations within a company. So how can you ensure you are able to use data as is possible?
EBG | Network are happy to welcome René Wienmann, Head of Sourcing Insights & Digitalization, Novozymes to Sourcing Outlook 2019. On October 10th Anne-Sophie invite You to join her Theme Discussions (round table discussions) focusing on how to create a data driven procurement organization. Sourcing Outlook is held in Stockholm for the third annual time.
Theme Discussion focus
With limited space available you can sign up to join the below discussions hosted by René:
How do you create a data driven procurement organization?
Most agree data is business development gold. Both learning from historical data but not the least being able to proactively use data to make better decisions. At Novozymes, management decided to increase focus on analytics with the aim to both understand data and turn insights into actions in order to position procurement to become more strategic. Learn from their decisions and compare with your organization.
What does a data driven approach mean in reality?
How does the needs differ between direct and indirect procurement?
In what ways does the analytics and sourcing team co-operate with category managers to ensure value delivery?
How do you ensure the organization is ready to act upon data gathered, shared and communicated?
About René
René Wienmann is Head of Sourcing Insights & Digitalization at Novozymes. René is head of a new function on Novozymes called Sourcing Insights & Digitalization. Prior to working at Novozymes, René worked with procurement at Carlsberg Group, Schneider Electric, Novozymes and IBM to mention some organizations.
About Novozymes
While our roots stretch back to the foundation of Novo Terapeutisk Laboratorium in 1925, our story really began in 2000 when Novo was split into three independent companies: Novo A/S, Novo Nordisk A/S, and Novozymes A/S. We already had a strong portfolio of enzymes at this point, especially for the Food & Beverages and Household Care industries.

"Our story in brief"

Novozymes is the world leader in bioinnovation. Their business is industrial enzymes and microorganisms.
More than 6,000 Zymers are here to make a difference. In Science Magazine's global Top Employer Survey, we've ranked top 10 for three years running. We were ranked the second best employer in 2017.

"Top global employer"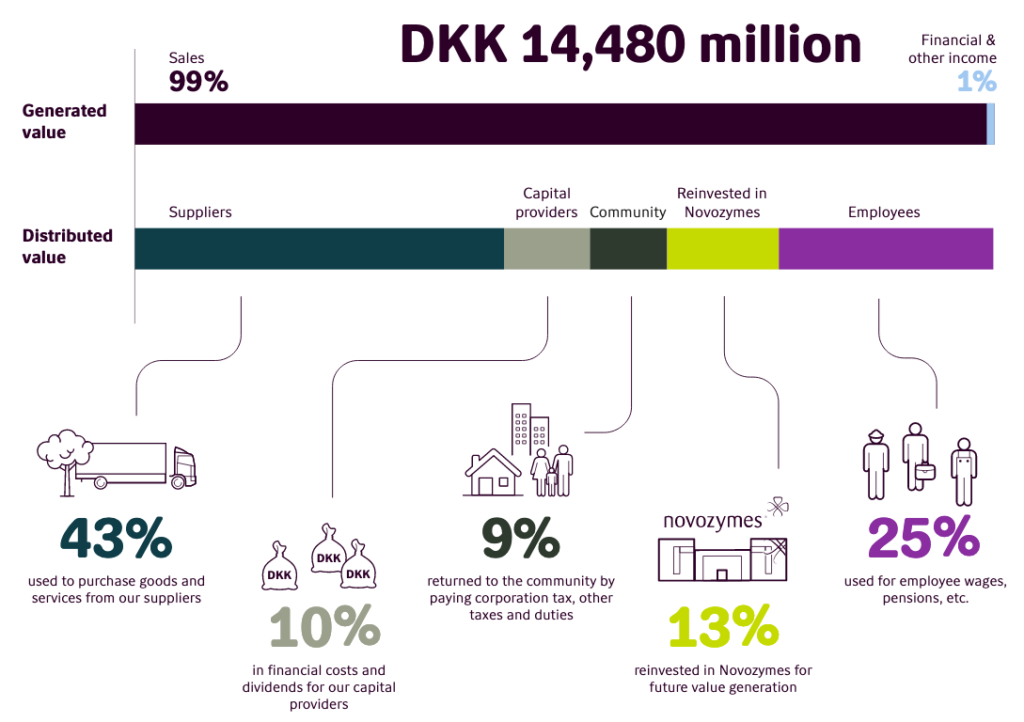 About Sourcing Outlook
For the third year, EBG | Network host Sourcing Outlook, a one day conference where sourcing and procurement professionals meet and share experiences together with experts in different areas.
What others thought in 2018
Organization level – top class! Great speakers and relevant content. Very inspiring! I have found something useful for me from each presentation.

Well selected and interested topics. Also workshops was really good with interactions. Even workshops was really good prepared.

Well thought of setup. In other similar networking activities the sponsors are predominant which decreases the overall experience. At SO this is well balanced.

Feedback from organizations joining Sourcing Outlook 2018